A note about Keywords and Pay Per Click
Beginning in August of 2013, there's been a fundamental shift in the way search optimization is viewed by Google and approached by ethical marketers.
The new semantic search no longer relies on keywords specifically, but takes a logical view, including references to related content. What this means is that keyword ranking to be number one in search results is entirely relative.
These charts show a dramatic increase in ranking keywords for KAYAK since the Hummingbird Algorithm update came into effect in AUG of last year. While the increase is amazing, it only has real value when accompanied by quality content and online engagement.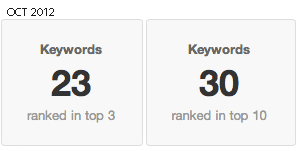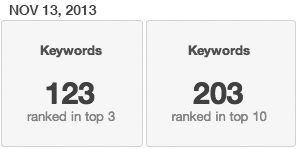 If your content can rank for it, why would you pay for it?
Granted there are some circumstances when Pay Per Click (PPC, AdWords) and Cost Per Thousand (CPM, Banner Ads) work (see this article), but over all, when you can create great content that propels you up the ranks for free – and then stays there – we have to ask, "why on earth would you want to pay for it?"